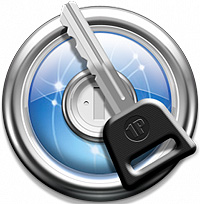 1Password gives you the security you need in today's online world without slowing you down. 1Password makes you more productive while simultaneously increasing your security with strong, unique passwords for all your accounts.
Slim your wallet
1Password's vault has many tailored shelves. Store your credit cards, reward programs, membership cards, and more. Never leave home without your important information again.
Protect your identity
Store your entire life in 1Password. Add bank accounts, passports, wills, investments, and more. Your life, secured by 1Password.
Secure your sticky notes
Stop using sticky notes for private information you don't want others to see. Secure Notes let you store this information in the privacy and security of 1Password's vault.
Instant log in
A single click opens your browser, opens a site, fills in your username and password, and logs you in. It's the fastest way to work or play.
Type less, get more done
One click can automatically fill out long, tedious signup forms or shipping and credit card details when shopping online.
Add your own password ingredients
Our Strong Password Generator is your key to password liberation. One click creates a strong, unique password for each account, and our browser extension fills it into … [ Read more ]